Ethos
The heart of my creations is engagement with the natural world - connecting us to beauty at its purest level. My wish is that the relationship to nature, via sustainable mineral & metal will promote the awareness & compassion so deeply needed for our planet and its beings to thrive. 
Curated for you
"Lovers don´t finally meet somewhere. They´re in each other all along." Rumi

Ethically Sourced Materials
Tribal Elegance
Out of my deep love, appreciation and reverence for our natural world,  I choose ethically sourced materials. recycled sterling silver and sustainably harvested shell are some of the pigments that I use to paint.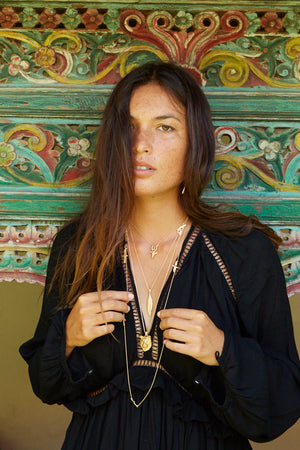 Contribution
Who I love to support
With a passion for conservation at my core, I see our jewelry as a vehicle to create environmental and societal change.
Have a look
All Collections
Join us on an adventure as you explore and experience our collections.
View all